My name is David Walter, and I'm the founder and CEO of Electrician Mentor. Electrician Mentor is an electrician training site dedicated to all things related to electricians.
We help people become electricians and provide informational content to help electricians do their jobs as knowledgeably and effectively as possible.
I've been featured in many online publications discussing my business philosophy and work ethic when it comes to running and operating my business.
A few places I've been mentioned: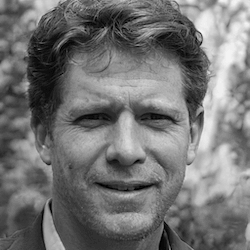 A bit about my backstory – I started work as an apprentice electrician wiring houses for my dad when I was 16. At age 24 I earned my Texas Journeymen license and started working as a Journeyman Electrician.
At age 27 in 2009, I earned my Texas Master license and started working as a Master Electrician at Alcoa.
I have continued my education and I hold the current certifications below:
The goal of Electrician Mentor is to encourage and teach people how to become an electrician. It has really been an incredible journey.
I have been privileged to work in many different areas, working with many different types of electrical systems. I hope that I can help guide the next generation of electricians to be smarter, more informed, and more helpful.
I have been on Construction Mission trips performing electrical duties in Ghana, Africa, and Belize. Both times I was able to work on a Christian Church.
The best part about this job is that you are not stuck working in the same place or office. I hope that I can be an encouragement to you on your journey.
If you have any questions, please reach out to me here or on Linkedin at https://www.linkedin.com/in/david-sparky-walter/
Happy learning!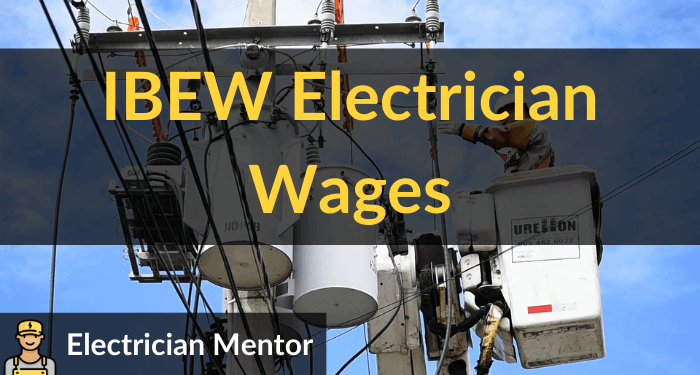 Wages at the International Brotherhood of Electrical Workers (IBEW) range from about $22.47 per hour for Apprentice Electrician to $44.18…
A good mechanics toolkit can cost a lot of money, so it's important to make sure you're buying something that…
In the market for an Electrician Tool Belt? We asked Master and Journeymen electricians in the field what they looked…
The importance of having a reliable backpack as an electrician can not be understated. From carrying tools from one gig…
Trying to detect a single wire in a massive bunch of cables can be a very frustrating and tedious task….
A good electricians' tape measure is an absolute pleasure to work with. A portable and lightweight case, a long standout,…
A good cable slicer knife is an absolute pleasure to work with. It easily splices cables, is compact & lightweight,…
A leather tool tote is a convenient and stylish way to hold your full list of electricians tools. The best…
A quality electricians tote tool bag is essential to comfortably carry around your full list of electricians' tools. The best…
An AC disconnect (also known as a fuse box or switch box) is for controlling the breakers and fuses that…
Spa panels are also known as hot tub disconnects or spa disconnects. Most of them come with 50 amperage capacity….
Every RV owner needs an electrical panel to provide temporary electricity to their trailer. The last thing you need from…
When the tightness of your screws and bolts is critical, it's time to reach for a torque wrench. The best…
Using a low-quality drill bit is a fantastic way to ruin both the wood you're working on, and your day. A…
Sweaty underwear, taxes, and death – 3 things you can't avoid right? Wrong. With a good pair of sweat-proof boxer…
Once you've accumulated a long list of tools, you need to figure out how to store them. A storage box…
The best Bluetooth beanies have a built-in Bluetooth headset, an extra-long battery life, and are soft and comfortable. On the…
Although many don't think it's true, books are an important – and useful – part of being an electrician. A…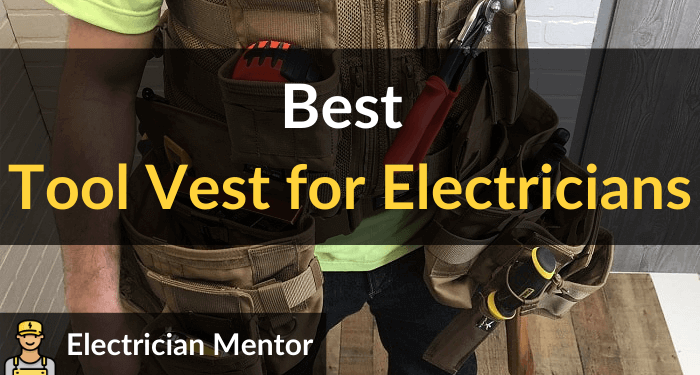 A tool vest is super helpful on any job that requires more than a couple of tools. The best tool…
The best tablet for construction work is durable, has a fast processing speed, a long battery life, and plenty of…
Wedding rings/bands are considered as an important part of any relationship in our society. Couples are normally supposed to wear…
Located in Perth and looking for a good electrician? To help make sure you're getting an electrician who knows what he's doing, we have compiled a list of the Best…
Located in the USA and looking for a good Outside Wireman Training Center? Different training centers can vary wildly on pricing and the quality of training they provide. To help…
Located in Alabama and looking for a good Inside Wireman Training Center? Different training centers can vary wildly on pricing and the quality of training they provide. To help you…
Located in Arizona and looking for a good Inside Wireman Training Center? Different training centers can vary wildly on pricing and the quality of training they provide. To help you…
Located in Arkansas and looking for a good Inside Wireman Training Center? Different training centers can vary wildly on pricing and the quality of training they provide. To help you…
Located in California and looking for a good Inside Wireman Training Center? Different training centers can vary wildly on pricing and the quality of training they provide. To help you…
Located in Iowa and looking for a good Inside Wireman Training Center? Different training centers can vary wildly on pricing and the quality of training they provide. To help you…
Located in Canada(Ontario) and looking for a good Inside Wireman Training Center? Different training centers can vary wildly on pricing and the quality of training they provide. To help you…