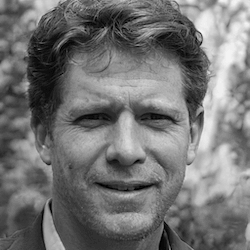 My name is David Walter, and I'm the founder and CEO of Electrician Mentor. Electrician Mentor is an electrician training site dedicated to all things related to electricians.
We help people become electricians and provide informational content to help electricians do their jobs as knowledgeably and effectively as possible.
I've been featured in many online publications discussing my business philosophy and work ethic when it comes to running and operating my business. A few places I've been mentioned:
A bit about my backstory – I started work as an apprentice electrician wiring houses for my dad when I was 16. At age 24 I earned my Texas Journeymen license and started working as a Journeyman Electrician.
At age 27 in 2009, I earned my Texas Master license and started working as a Master Electrician at Alcoa.
I have continued my education and I hold the current certifications below:
The goal of Electrician Mentor is to encourage and teach people how to become an electrician. It has really been an incredible journey.
I have been privileged to work in many different areas, working with many different types of electrical systems. I hope that I can help guide the next generation of electricians to be smarter, more informed, and more helpful.
I have been on Construction Mission trips performing electrical duties in Ghana, Africa, and Belize. Both times I was able to work on a Christian Church.
The best part about this job is that you are not stuck working in the same place or office. I hope that I can be an encouragement to you on your journey.
If you have any questions, please reach out to me here or on Linkedin at https://www.linkedin.com/in/david-sparky-walter/
Happy learning!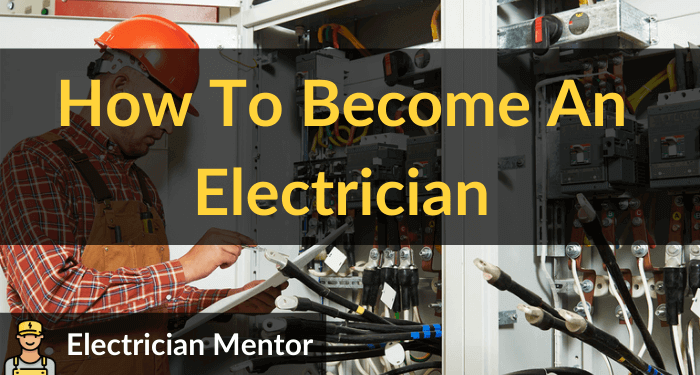 # 1 Learn the Electrician Job Description The first step on your journey of learning How To Become An Electrician will…
A good mechanics toolkit can cost a lot of money, so it's important to make sure you're buying something that…
In the market for an Electrician Tool Belt? We asked Master and Journeymen electricians in the field what they looked…
The importance of having a reliable backpack as an electrician can not be understated. From carrying tools from one gig…
Trying to detect a single wire in a massive bunch of cables can be a very frustrating and tedious task….
A good electricians' tape measure is an absolute pleasure to work with. A portable and lightweight case, a long standout,…
A good cable slicer knife is an absolute pleasure to work with. It easily splices cables, is compact & lightweight,…
A leather tool tote is a convenient and stylish way to hold your full list of electricians tools. The best…
A quality electricians tote tool bag is essential to comfortably carry around your full list of electricians' tools. The best…
An AC disconnect (also known as a fuse box or switch box) is for controlling the breakers and fuses that…
Spa panels are also known as hot tub disconnects or spa disconnects. Most of them come with 50 amperage capacity….
Every RV owner needs an electrical panel to provide temporary electricity to their trailer. The last thing you need from…
When the tightness of your screws and bolts is critical, it's time to reach for a torque wrench. The best…
Using a low-quality drill bit is a fantastic way to ruin both the wood you're working on, and your day. A…
Sweaty underwear, taxes, and death – 3 things you can't avoid right? Wrong. With a good pair of sweat-proof boxer…
Once you've accumulated a long list of tools, you need to figure out how to store them. A storage box…
The best Bluetooth beanies have a built-in Bluetooth headset, an extra-long battery life, and are soft and comfortable. On the…
Although many don't think it's true, books are an important – and useful – part of being an electrician. A…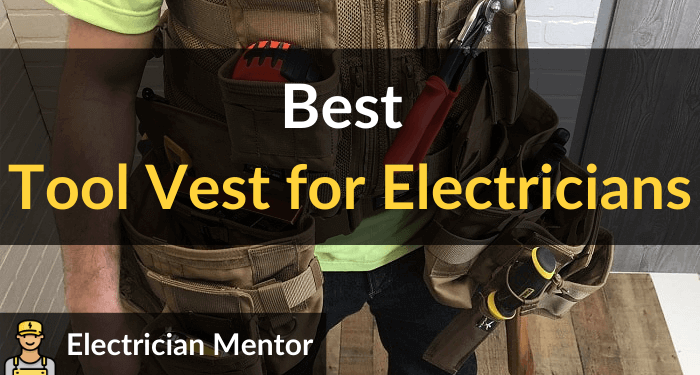 A tool vest is super helpful on any job that requires more than a couple of tools. The best tool…
The best tablet for construction work is durable, has a fast processing speed, a long battery life, and plenty of…
Wedding rings/bands are considered as an important part of any relationship in our society. Couples are normally supposed to wear…
Wearing the right knee pads makes working on your knees a thousand times easier. The best knee pads for construction…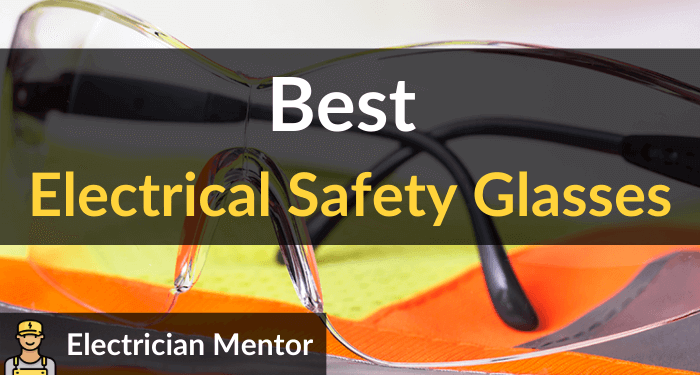 Your eyes are worth protecting – and wearing the right pair of safety glasses significantly reduces the risk of your…
Whether you're working in construction, as an electrician, or any industry where you're working around heavy machinery – a safety…
Construction work is hard – and there's no need to make it harder by wearing uncomfortable rain gear. The best raingear…
Don't you just hate it when your extension cord gets tangled up? You end up spending a ridiculous amount of…
A weak impact driver bit set will break within the first month on the job – which is a frustrating…
Moving a bunch of spools of wire around can be a very tiring and time-consuming process. Luckily we have electrical…
An electrical cart is a convenient way to carry around all of your electricians' tools and equipment. The best electricians…
There are a huge number of rolling tool bags on the market that come in a variety of shapes and…
An impact wrench (also known as a torque gun or air wrench) is a socket wrench power tool designed to…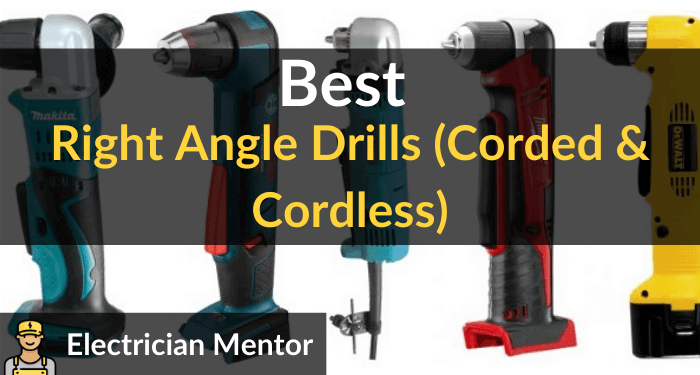 Right angle drills are ideal for drilling in tight and tiny spaces that are hard to reach. The best right…
Working with a good set of lineman pliers is an absolute joy. The most hardened steel wires feel like soft…
Cordless compact drill combo set is a favorite portable toolset for electricians. It is an all-rounder tool that drills holes…
A good electric screwdriver is an absolute pleasure to work with (not to mention a huge time saver). A comfortable…
A quality outdoor GFCI (Ground Fault Circuit Interrupter) outlet is an absolute treasure. You install it once then never have…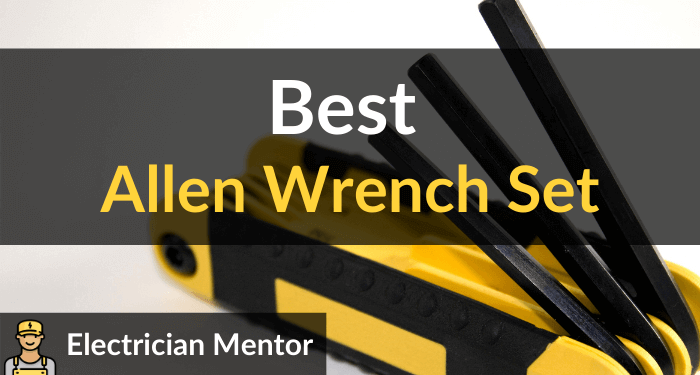 An Allen wrench set is key (no pun intended) to driving in any bolts and screws with hexagonal heads. The…
Clamp meters (or clamp on multimeters) are electrical devices that are essentially a digital multimeter equipped with a current sensor….
Having to charge multiple appliances at the same time when there's not enough room on your outlet can be very…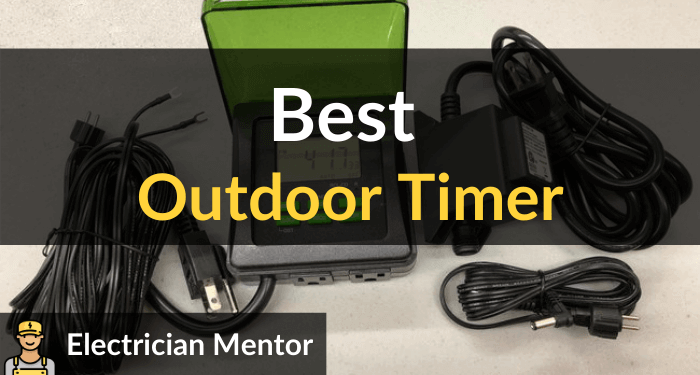 The number of outdoor appliances you have can quickly stack up. These may include pool pumps, security lighting, engine block…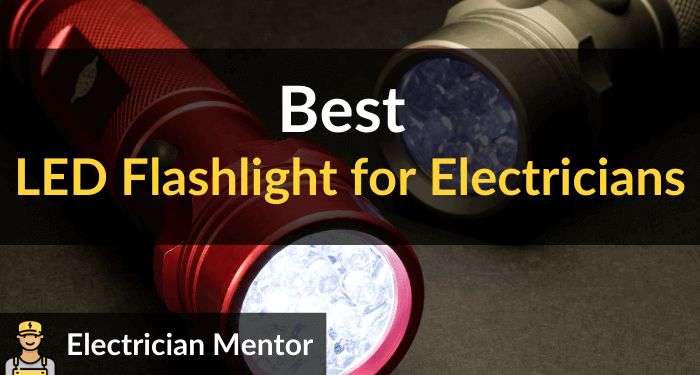 The best LED flashlights are ultrabright, lightweight and compact, and are incredibly durable (ideally waterproof). On the other hand, a…
It's amazing how much your work socks can influence your day (both good and bad). A good pair of work…
Hard hats are essential safety equipment you should wear while visiting construction sites or other hazardous environments. And if you're working…
There is nothing more frustrating than spending a lot of money on a hammer drill just to have it break…
A good nut driver set is an absolute pleasure to work with. A comfortable cushion grip handle, a durable corrosion…
Working with a good non contact voltage tester is crucial to ensuring that electricity is exactly where you think it is. This…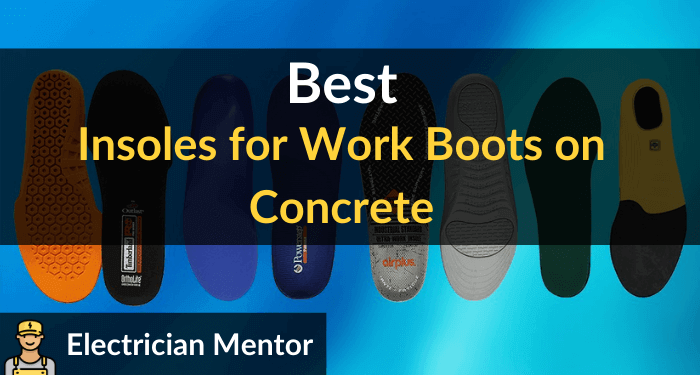 Walking on concrete all day in uncomfortable work boots is a special kind of torture. The best insoles are incredibly…
Working with a mess of unlabelled wires is a special kind of hell. Luckily a good label maker can free…
You're always going to have long days on the job – but that doesn't mean you have to do it…
Thomas Edison patented the first light bulb in 1879 – so why are you still working in the dark in…
A quality laser tape measure is an absolute pleasure to work with. A good laser tape measure is accurate, has…
The best Bluetooth headset for construction workers has excellent sound quality, has a super long battery life, and is lightweight…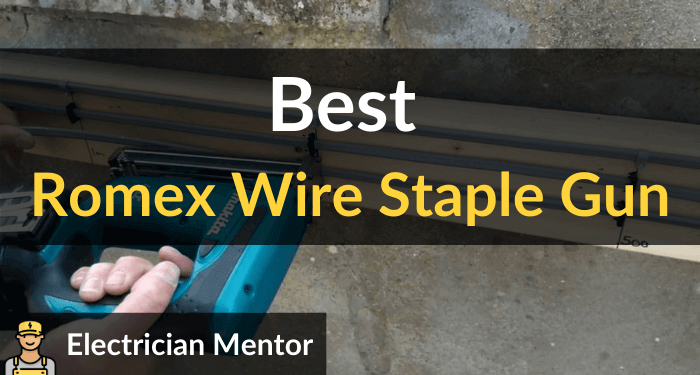 A good Romex wire staple gun is an absolute pleasure to work with (not to mention a huge time saver)….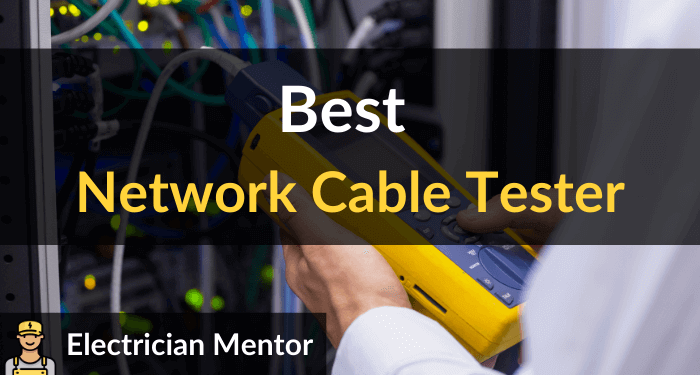 A quality network cable tester is an absolute gem to work with. The best network cable testers can easily detect…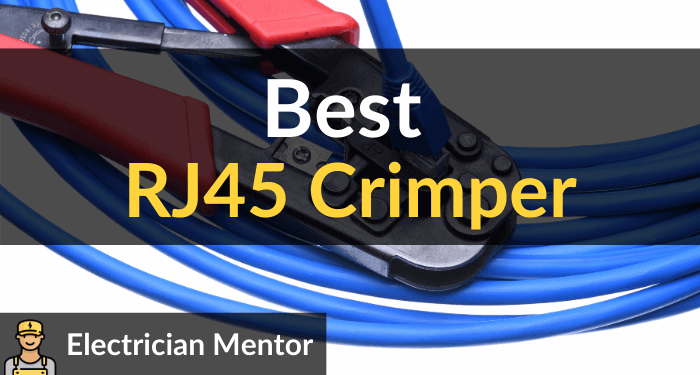 An RJ45 crimping tool is a small handheld tool used to conjoin two pieces of metal by deforming them in…
A punch down tool (also known as an IDC tool or a krone tool) is a handheld tool used for…
A good electricians multimeter is an absolute pleasure to work with (not to mention a huge time saver). Automatic AC/DC…
A benchtop drill press provides the accuracy and power that you can't get when you drill by hand. Whether you…
A good band saw kit is an absolute pleasure to work with (not to mention a huge time saver). A…
Redoing work that you never wanted to do in the first place is a little slice of hell. That's why…
Whether it is automotive repair work or a home improvement project, inspection cameras (also known as Borescopes) are handy visual…
A good ratcheting screwdriver is an absolute pleasure to work with. A comfortable cushion grip handle, a wide variety of…
Listening to a good jobsite radio with crisp sound quality makes the day go by a whole lot faster. On…
Every DIYer needs a quality socket set, but sorting through all the different brands can be confusing. The best socket…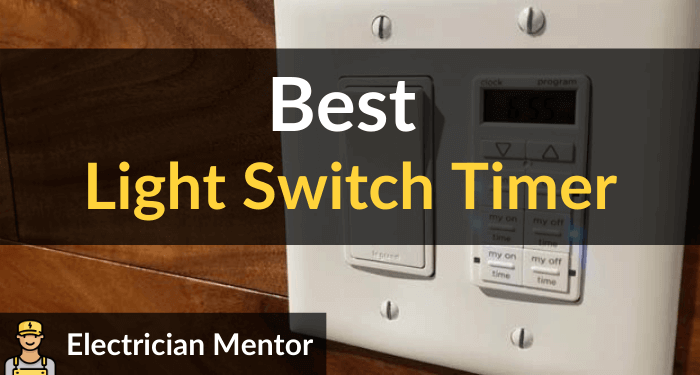 Light timer switches are a convenient way to save energy if you have a habit of forgetting to turn off…
I get it – wearing a hard hat can isn't the most fun thing about being an electrician or working…
An electrical knockout set is used to makes holes in a junction box or electrical panel. An electrical knockout set gives…
Let's face it. It's a pain to fill gas cans and pour it into your generator. Get rid of that…
Working with a good wire stripping machine is a little slice of heaven. Once you swap from a razor knife…
A good whole house surge protector is essential to ensuring that you and your appliances are safe in the event…
Step drill bits (also known as a unibit) are outstanding at fast drilling. The best step drill bits are durable,…
An appliance surge protector is a device that protects home appliances – like refrigerators, washing machines, and dryers – from…
Circuit breakers are the most common way to protect an electrical systems from overloads. But it can be difficult to…
A bad hole saw kit isn't worth the box it came in. The hole saw teeth blunt easily, and they…
A conduit reamer is an essential part of any electrician's tools list, especially when thousands of feet of conduit needs…
Fish tape (also known as electrical fish tape or draw tape) is an electricians tool used to pull wire through…
Whether purchasing a screwdriver set for hobby purposes or for work necessities, it is very important to get to know…
An electricians tool bag is a convenient way to carry around and get quick access to your tools (just as…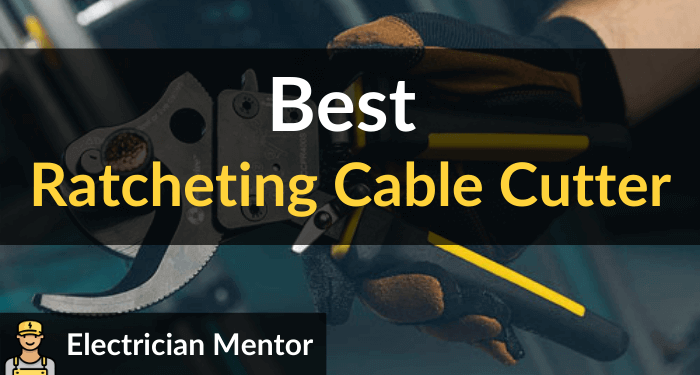 A ratcheting cable cutter is a crucial part of an electrician's tools list. It allows you to cut through multiple…
A torpedo level has one job… to measure how level something is. You would think this would be straight forward,…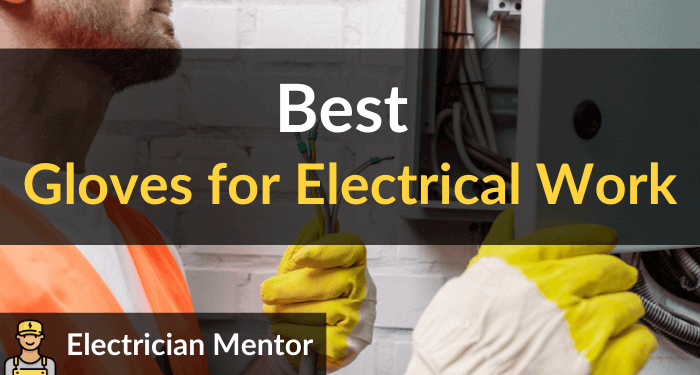 An electrician's hands are constantly exposed to the risk of shocks, cuts, and burns. Wearing a pair of high-quality electrical…
Working as an electrician, you're often on your feet all day. There can also be a lot of climbing and…
A good electricians knife is an absolute pleasure to work with. It easily strips away wire, is compact and easy…