Average IBEW hourly pay ranges from approximately $22.47 per hour for Apprentice Electrician to $44.18 per hour for Journeyman Electrician. The average IBEW salary ranges from roughly $34,300 per year for Apprentice Electrician to $85,667 per year for Journeyman Electrician.
Salary information comes from 260 data points collected directly from employees, users, and past and present job advertisements on Indeed in the past 36 months.
Please note that all salary figures are approximations based upon third-party submissions to Indeed. These figures are given to the Indeed users for generalized comparison only. Minimum wage may differ by jurisdiction, and you should consult the employer for actual salary figures.
After completing an apprenticeship program for electricians, you may call yourself a journeyman. Your wages will be well above the average salary of other workers in the U.S., especially if you part of a labor union.
The International Brotherhood of Electrical Workers (IBEW) is one of the largest labor unions. Organized labor unions, like the IBEW, set wages that employers must pay to contract a qualified electrician in a particular location.
Journeyman wages and compensation packages vary by specialization and region of the country. Earning potential is best in Hawaii, in the District of Columbia, Alaska, and New York, where electricians earn an average salary of $76,000 per year.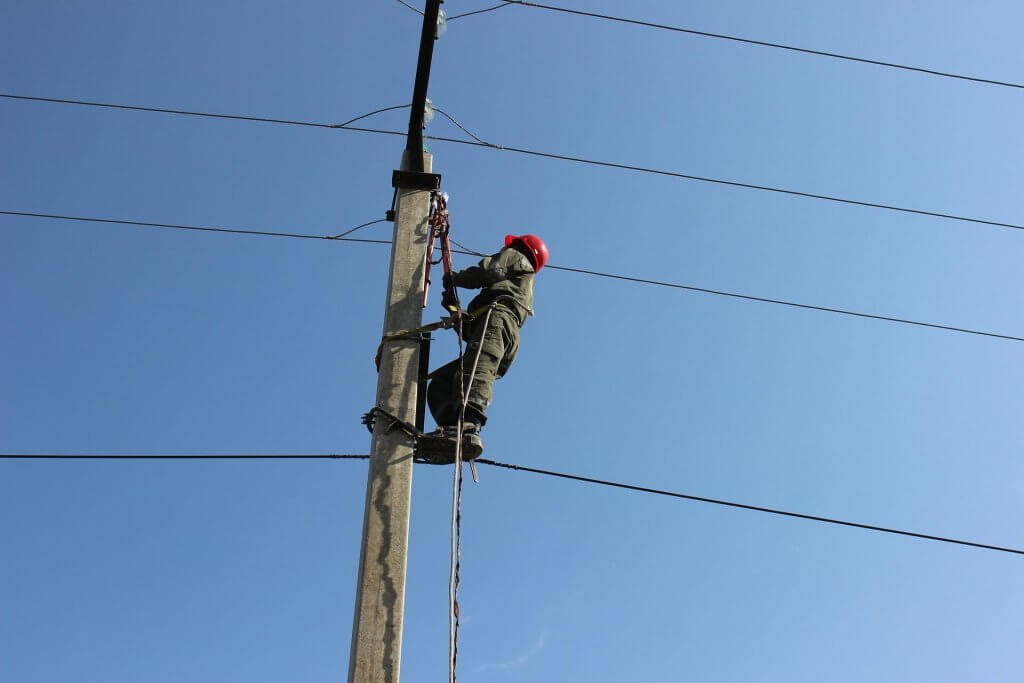 Job Description
A journeyman is a man or woman who has finished an apprenticeship program. Also called journey workers, they may work indoors or outside. They are paid well following their level of skill and proficiency.
Typical duties include reading blueprints, diagnosing electrical problems, repairing circuits, fixing motors, maintaining transmission lines, and installing electrical wiring compliant with electrical codes.
Some work in an area of specialization like elevator repair, solar technology, or alarm system installation and earn more money for skills that are in high demand.
Education and Salaries
A high school diploma or a GED is required to pursue a career as an electrician. Career pathways include attending a vocational college to learn about electrical circuitry or directly entering a paid apprenticeship program available through labor unions and independent contractors, for instance.
Through 2000 annual hours of combined classroom instruction and on-the-job training, apprentices acquire the trade skills. Hourly wages increase after each year of apprenticeship training. Most apprenticeships are 4- to 5- year programs.
Upon successful completion of an apprenticeship, electricians are called journey workers. They may perform many technical functions independently while waiting to sit for the licensing exam that most states require electricians to pass.
The Bureau of Labor Statistics indicates that electricians earn a median salary of $54,110 per year, or $26.01 per hour, as of May 2017. Median is the salary midpoint, meaning that 50 percent of electricians earn more and half earn less. Electricians who belong to a labor union are paid following the pay scale outlined in their negotiated contractual agreement covering workers in their locale.
For instance, in 2018, a Sacramento electrician union member affiliated with the International Brotherhood of Electrical Workers IBEW 340 local union earns a base rate of $40.06 per hour as an entry-level journeyman. The local 340 pay scale sets an overtime time rate of $60.09 and double time at $80.12 for a journeyman.
Industry Setting
Electricians work in every place that electrical wiring or equipment is needed, from cramped crawl spaces to high voltage transmission towers. According to the Bureau of Labor Statistics, the occupation has a high rate of injury, which is why safety equipment is essential as protection against burns and electrical shock.
Electricians who work on building sites and transmission lines run the risk of falling from ladders and hoists. Work hours can be long and extend into the evening and weekend.
Linemen often work in inclement weather to maintain lines and repair storm damage. They are on their feet several hours a day and may need to lift heavy equipment.
Years of Experience
While attending a vocational trade school, you are not likely to be paid unless you are also employed as an electrician's helper responsible for carrying and cleaning equipment.
However, once you start apprenticeship training, you will be paid for your work. The pay scale goes up with each year of apprenticeship experience.
A journeyman who has completed the apprenticeship programs makes a higher salary than apprentices still in training. Licensed and experienced electricians have the highest earning potential.
According to the Bureau of Labor Statistics, in May 2017, electricians in the top 10 percent of the pay scale earn more than $92,690 per year.
States Where Electricians Earn The Most Money
According to the BLS, an electrician's national average annual wage is $59,190, somewhat higher than the annual average wage for all occupations, $51,960. The average electrician salary can vary significantly depending on the state. Below is a list of the top-10 highest-paying states for electricians.
New York: $77,810
Alaska: $76,330
Illinois: $75,820
Hawaii: $75,810
New Jersey: $71,660
Minnesota: $70,410
Oregon: $69,330
California: $69,320
Washington: $68,640
Massachusetts: $68,030
The average electrician salary in New York, the highest-paying state, has increased a substantial 10.3% over the last five years from 2013 to 2018. The growth in electrician salaries is even more marked in No. 4 Hawaii and No. 6 Minnesota, where the average electrician salary rose by 18% and 24.2%, respectively, over the last five years.
States Where Electricians Earn The Least Money
The bottom-10 states where electricians make the least money are a combination of states in the South, upper Midwest, and West regions of the U.S. To a degree, electrician salaries mirror the cost of living, with annual wages and living costs being on average lower in these states than others, such as the top-paying states.
Arkansas: $43,650
North Carolina: $44,140
South Carolina: $44,720
Florida: $45,240
South Dakota: $45,490
Alabama: $47,590
Arizona: $47,950
Mississippi: $49,540
Idaho: $50,170
Nebraska: $50,470
Six out of the 10-lowest paying states are located in the South. Besides having lower salaries, the South is also notable for having anti-union policies such as the right-to-work laws. These policies have been part of the reason that industrial and union-heavy businesses have been relocating to the South over the last several decades.
Job Growth Outlook
According to the Bureau of Labor Statistics, job demand for electricians is expected to grow 9 percent between 2016 and 2026, which is about as fast as average. The projected increase will result in the creation of 59,600 new jobs over the course of one decade.
Electricians will be needed to install wiring in new homes and buildings. Opportunities will be especially good for those installing electrical lines to transmit energy generated by solar parks and other alternative energy sources.