Electrician Apprenticeship Job Description
There are many ways to fulfill certification requirements in different fields, but an apprenticeship is the best option for new applicants. This is the entry position for someone desiring to become an electrician. They are also referred to as apprentices but some contractors call them helpers.
New apprentices/helpers need professional hands-on training along with formal education to be qualified for certification. The electrician apprenticeship can be combined with the course or it can be done separately.
Some aspiring helpers participate in training while attending trade school and some choose to train after school is completed. Some helpers even do apprenticeships for Master Electricians in their local area before starting any vocational program.
In the case of an area which requires the fulfillment of the apprenticeship after being licensed, the student becomes licensed during school and joins the apprenticeship after as on-site training.
Apprentice electricians or helpers work with electric systems during different processes such as installation, maintenance, replacements, repair jobs, and other related tasks.
Helpers work in both residential and commercial environments. Duties are not limited to projects however, there are sometimes work to be done in emergency situations. Those scenarios require unconventional hours of work at times. The excitement that comes from this is rewarding because the work of individuals participating in apprenticeships is valuable to those in urgent situations.
Some of the duties involve replacing fuse boxes or just fuses and attaching breakers and circuits. Other tasks are wiring outlets and repairing systems in facilities and industrial settings like factories.
Installations require skillful hands and the ability to follow instructions. Even as an apprentice, using the right tools is important to make sure your work is being done safely and efficiently (check out our electrical maintenance tools list for more information).
Outlines are usually given to apprentice electricians for installation plans, and they must have knowledge of electric devices beforehand. This knowledge comes from a part of the training that isn't hands-on. If you want to get a head start on learning, check out these books for electrician apprentice.
Journeyman Electrician Job Description
Almost all states require that the journeyman electrician program be completed under the supervision of a Master Electrician. When this program is completed, a state licensing bureau test must be taken. This test consists of both written questions and a hands-on practical demonstration of electrical abilities.
When this license is received, you have a great chance of finding fulfilling work, and will be earning a solid electrician's salary. You can ultimately determine your classification (more on the below). In addition, many States recognize other state's license which means when moving out of state you can find a great job. In order to be aware of building code changes, some states require that continuing educations courses be taken for license renewal.
A journeyman electrician can concentrate on certain areas of classifications.  For example, an electrician technician can work in businesses and factories repairing motors and other equipment. They usually also conduct maintenance on the wiring.
Residential Electricians work in people's homes correcting electrical problems. A journeyman electrician can also work on construction projects to install the new electrical system. When certain state requirements are met, a person can move on to become a Master Electrician.
Master Electrician Job Description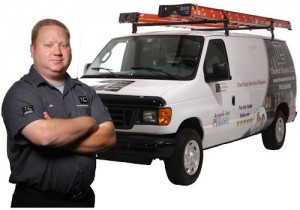 Master electricians are highly skilled, well-trained, experienced licensed electrician with the ability and certifications to handle almost any project that involves electricity. A master electrician is considered to have reached the pinnacle of their profession.
In order to be called a master electrician, a person must have passed the master electrician exam after having either worked for 5 to 9 years as a journeyman or earning a degree in Electrical Engineering. This combination of education and experienced prepares the master electrician to handle anything they encounter while completing a project.
People interested in becoming a master electrician must make up their mind to work hard and study. Being a master electrician is a major responsibility. They are responsible for assessing projects, gathering necessary permits and guiding the apprentice and journeyman electricians working with them.
They must also be able to implement any design and oversee the preparation and installation of wiring and lighting fixtures. They are also responsible for ensuring the workers follow all protocols, are safe and don't damage the property on which they are working (e.g. failing to use the appropriate appliance surge protectors).
Upon attaining a master electrician license a person can now apply for your electrical contractor's license. Once the state has granted a person their new contractors license they are allowed to start their own electrical business. A person can now own an operate their very own electrical business.
Specialty Types of Electricians
Below are some of the specialty types of electricians. These are specific areas when learning the Electrician Job Description a person can specialize in.
When choosing a specialization it is important to note that one must be a journeyman electrician due to the highly specialized descriptions of work. These areas require a commitment from a person to advance his or her electrical skills.
Residential Electrician Job Description
This craftsman is responsible for the construction of an electrical system of a residential home. He will be working closely with the general contractor and other trades. The best attributes in a residential electrician are:
The ability to read and understand residential blueprints
Knowledge of basic residential wiring methods
Knowledge of basic hand tools and drill sets
Understands the national electrical code pertaining to residential construction
Works well with contractors and other tradesmen
Commercial Electrician Job Description
This craftsman will primary work on commercial projects ranging from a new shopping center finish out, a new store in a mall, a new department store, a new commercial warehouse and more. The best attributes in a commercial electrician are:
The ability to read and understand commercial building blueprints
Knowledge of basic commercial wiring methods
Ability to work with a general contractor and other trades present on the job
Advanced knowledge in the installation of EMT conduit and MC style cabling
Advanced knowledge in the installation of large commercial electrical services, tap cans and transformers
Ability to work off a scissor lift, aerial lift and ladder
Industrial Electrician Job Description
This craftsman will work in large production-style facilities where there are large amounts of motors and PLCs (Programmable Logic Controllers, which is typically programmed using ladder logic).
A PLC is a digital specialized computer used for automation and control of industrial processes, such as control of machinery on factory assembly lines. The best attributes in an industrial electrician are:
The ability to read and understand industrial building blueprints
Advanced knowledge of motors and motor starters
Advanced knowledge of VFD's (Variable Frequency Drives) used for motors
Advanced knowledge in PLC Centers and PLC diagrams
Electrician Technician Job Description
This craftsman will work in a service department for a contract. He is the most valuable electrician in an electrical company. This electrician is seasoned and has all of the abilities associated with the residential, commercial and industrial electrician. He also has additional abilities:
Advanced knowledge in troubleshooting
Advanced knowledge in diagnostics
Very good problem-solving skills
Knowledge in Generator installations
Knowledge in Uninterrupted Power Supplies (UPS)
Knowledge in Thermal Imaging
Knowledge in Advanced Dimming Systems