Does the concept of a whole house surge protector have you scratching your head? Perhaps you've envisioned a super-sized power strip? Or maybe a large magical box capable of absorbing lightning bolts?
Whatever your misconceptions about whole house surge protectors, we've got the 4-1-1 you need to help you protect your home and all its valuable appliances from those inevitable and frequent power surges.
Does the idea of a whole-house surge protector sound appealing, but are you somewhat confused about how it works or what it has to offer?
While there are several misconceptions about this type of surge protection for your home, it's a good idea to learn the truth to find out if it is something you should invest in.
If you are interested in learning more about the best whole house surge protector, keep reading. Here you can learn more about it, what it offers, and more.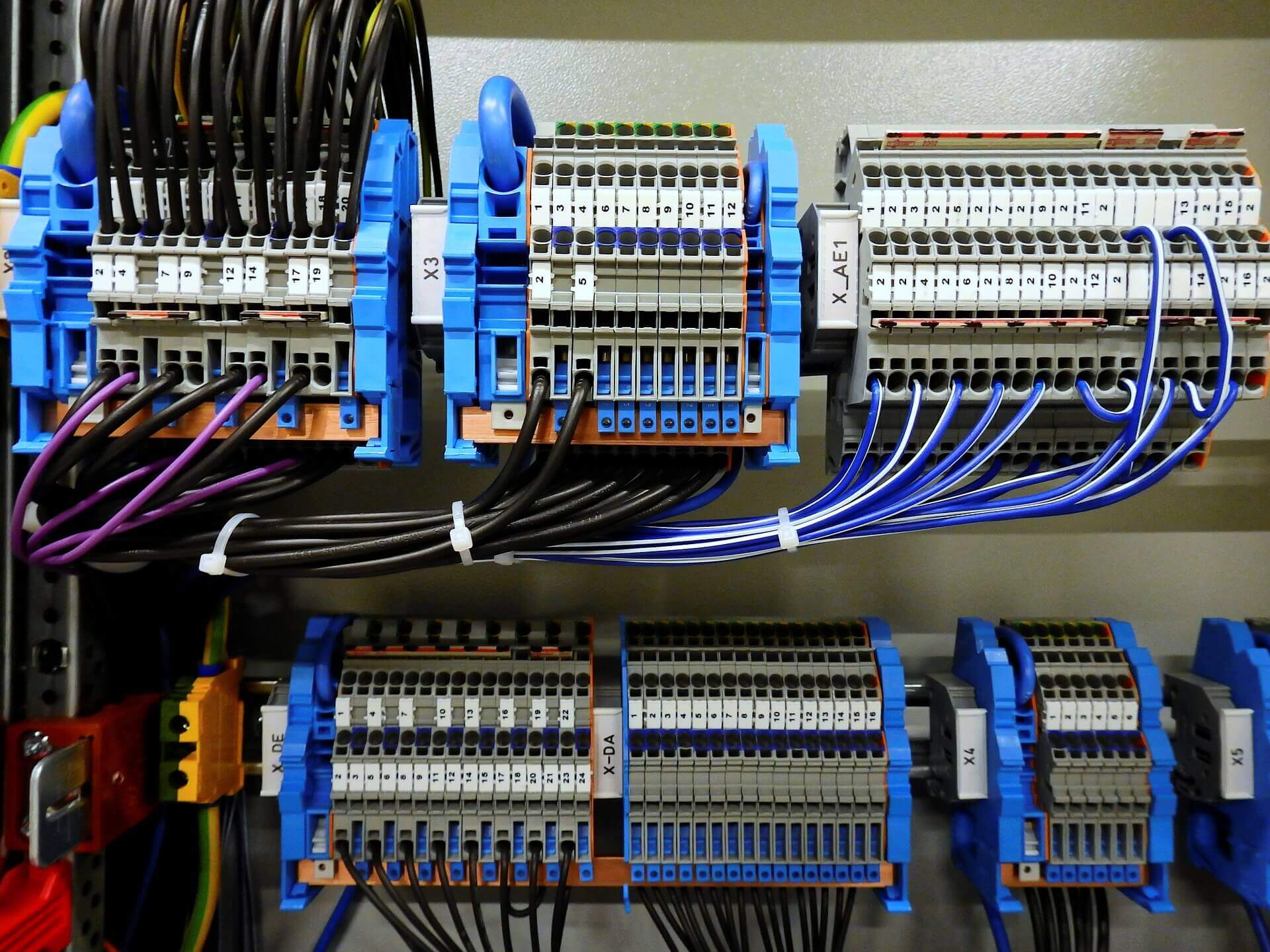 Whole-Home Surge Protector – What Is It?
The word itself doesn't develop an idea of simplicity. And the complexity of words can scare people away from further developing their understanding. A whole-home surge protector is not much different from a water filtering tank, as they both prevent something from coming in a while, allowing everything else flows through it.
In simple terms, a surge protector has a filter, allowing all safe electrical currents in, and prevents all irregular voltage from impacting your power utilities. By doing so, it protects all of your appliances from burning out, and in some cases, exploding.
This makes it the first line of defense against all voltage spikes. It suppresses the spikes and makes sure you can live out your homely life, fulfilled and secured.
On the presumption that you have never had a whole house surge protector installed, you must be ready to spend some money, as the installation requires an electrician's knowledge and ability.
Nonetheless, a surge protector is well worth the money, as the concept of having all your appliances and electrical belongings secure and safe year-long is of great value.
As they are the first to go when lightning strikes, electrical devices possess microprocessors, which are very sensitive to power surges. And in some cases, it can be ruined by the smallest of the current changes.
So don't cheap out, spend a couple hundred now, instead of a couple thousand later when it's too late.
Where is it installed?
Whole house surge protectors are typically hard-wired to your electrical box. Proper installation is essential. A whole-house surge protector must be grounded appropriately since, without reasonable ground, even the best surge protector will be unable to perform its job.
Can a homeowner install it themselves, or should a professional install it?
Whole house surge protector installation by a professional typically takes about two hours. Unless you are highly skilled in electrical, it is strongly recommended to hire a professional electrician to install these devices.
The electrical wiring on your service panel may be confusing, improperly installed, or house defects that could pose a danger to DIY installers not in-the-know. Besides, without proper grounding, your whole home surge protector will not function properly.
For the safety of your home, your appliances, and your family, consult a professional for whole house surge protector installation.
What kinds of events does it protect your electronics from?
Fried circuit boards on the highly sensitive electronics of all home appliances – washers, dryers, stoves, fridges, dishwashers, computers, smart devices, TVs, LED light bulbs, and so much more…
Mini-bursts of excess energy from major appliances cycling on and off contribute to as much as 80 percent of the power surges in your home, slowly degrading your appliances and shortening their lifespans.
Overvoltage from downed utility lines and other homes in your vicinity affecting the flow of current into your home and resulting in damaging voltage fluctuations.
Direct lightning strikes.
Which electronics are most susceptible to power surges?
Many components in today's sophisticated electronic devices are sensitive to power surges. However, electronics and appliances containing microprocessors — an integral part of most of today's appliances and technology — are particularly sensitive to surges.
Since microprocessors only function correctly when they have the right voltage, a power surge can easily damage these fragile devices, affecting everything from central heating and air to kitchen appliances and entertainment technology.
The Many Benefits Offered by Whole Home Surge Protection
If you have not yet invested in whole house surge protection, consider some of the benefits here. This will help you decide if it is a smart move for you and your home.
The Technology
The average household has more electrical equipment and electronic gadgets than they ever did in the past. Modern home appliances now have complex circuit boards, which must be protected from these dangerous surges. Even the latest LED bulbs include a very sensitive microcircuit board, and electrical surges can compromise that.
The total amount of personal gadgets in today's households has increased quite a bit in recent years. Smartphones, tablets, computers, and similar devices all carry essential information and must be protected.
Up to 80% of Power Surges are Generated from Inside the Home.
Most power surges are short and referred to as being transient. They come from a home's appliances, which includes air conditioners and motors. The small surges won't cause severe damage, but as time passes, they may degrade the performance – and as a result, reduce the lifespan – of your electronics and appliances.
Layering Protection
You should talk to your electrician about layering whole-house surge protection. This is especially important if you have an expensive electronic setup or home entertainment system.
If there is an appliance in your home that sends a surge through a shared circuit or one that isn't dedicated, then your other outlets may be compromised, as well. This is why you don't want to have a surge protector at the home's circuit panel.
Layered systems will be connected right to your electrical panel and at the actual point of use. The installation of a power conditioner featuring surge suppression is the best way to handle these types of shared circuits.
Providing Comprehensive Electrical System Protection
While the primary function of a whole house surge protection is to keep your home's electronics and appliances from damage, it's also designed to protect the home's entire electrical system. If a transient surge originates from a home appliance on a dedicated circuit, it will send the surge back through the breaker panel, and it will then be shunted.
This ensures that all the other electrical system is protected in the home. Another way to ensure that you are protected is to test your AFCIs and your GFCIs every 30 days.
Whole House Surge Protector Installation – Things to Know
Although the whole house surge protection device can block up to 80% of all surges, it is unlike point-of-use surge protectors, which are plug-and-play simple. Panel-mounted surge protection will require you to open your breaker panel and change the main power feed and circuitry.
Below are some of the things you should know before attempting the installation – if you do not know what you are doing, trying to work on these power circuits can be dangerous and detrimental to your electrical appliances at home if not done correctly.
Get ready tools like wire cutters/strippers, flat head screwdrivers, duct tapes, and so on…
Standby a LED lamp since the power will be disconnected for the whole house during installation.
Get a voltage detector and ensure that your entire breaker panel is not energized before any installation works.
Always refer to the written instructions or manual that comes with the SPD. No one breaker panel is the same, and different SPDs brands will have different instructions to follow.
If possible, try to mount the surge device outside the panel instead of having it installed inside. These devices have a certain lifespan; hence having them outside will make it easier for replacement.
Panel-mounted SPDs usually come with 4 wires. 1 green (ground), 1 white (neutral), and 2 blacks.
After installation, be sure to check the operating manual to make sure everything is fully operational. Do not flip back the main breaker until everything has been verified and checked.
All SPDs have a limited fixed amount of capacity (joules rating) to suppress power surges. This capacity will be reduced every time a power surge is successfully suppressed. Hence be sure to do a once-a-month check on your power suppressor device to ensure they are still in protection mode.
Please note that the above is NOT a step-by-step guide to installing the whole house's surge suppressor. If you are not sure what to do, always engage a licensed electrician to do the job. Follow the safety procedures strictly, and you will have a higher chance of success.
Now that we've covered everything from what a whole home surge protector is, how it works, the different types of protectors, cost, and a brief overview of the installation. You are well on your way to having your own installed, secured, and maintained.
And by doing so, you will be securing your home for many surges ahead, preventing any doubt of mind when it comes to dysfunctional and broken devices.
Live life to the fullest, enjoy the convenience of electricity, and worry not about the potential problems that come with it. Even surges outside of your control can still be under control within your home, and that's the way it should be.