Have you ever felt overwhelmed with the enormous variety of brands or even models to choose from whenever you are shopping at the malls?
It gets even worse when you are buying your stuff online, be it groceries, gadgets, jewelry, etc.
Shopping for a surge protector is no different. Not only do we have to wade through the hundreds and thousands of other brands and models, but we also have to battle with terminologies like what is Joules rating?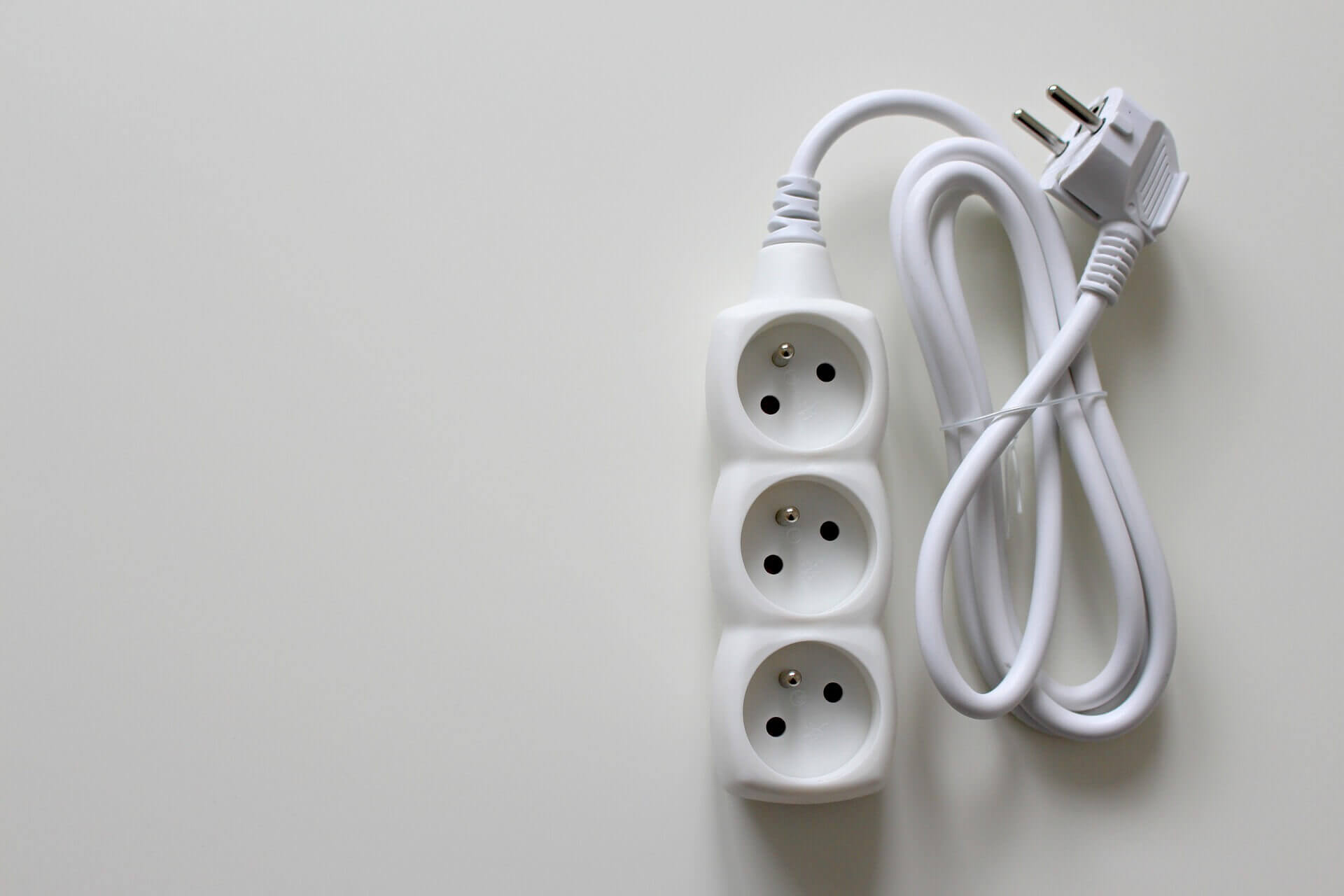 Surge Protector Ratings
On a listed surge protector, you should find a couple of ratings. Look for:
Clamping voltage: This tells you what voltage will cause the MOVs to conduct electricity to the ground line. A lower clamping voltage indicates better protection. There are three protection levels in the UL rating — 330 V, 400 V, and 500 V. Generally, a clamping voltage of more than 400 V is too high.
Energy absorption/dissipation: This rating, given in joules, tells you how much energy the surge protector can absorb before it fails. A higher number indicates more excellent protection. Look for a protector that is at least rated at 200 to 400 joules. For better protection, look for a rating of 600 joules or more.
Response time: Surge protectors don't kick in immediately; there is a very slight delay as they respond to the power surge. A longer response time tells you that your computer (or other equipment) will be exposed to the surge for a more significant amount of time. Look for a surge protector that responds in less than one nanosecond.
You should also look for a protector with an indicator light that tells you if the protection components function. All MOVs will burn out after repeated power surges, but the protector will still function as a power strip. Without an indicator light, you have no way of knowing if your protector is still working correctly.
Better surge protectors may come with some guarantee of their performance. If you're shopping for more expensive units, look for a protector that comes with a guarantee on your computer.
If the unit fails to protect your computer from a power surge, the company will replace your computer. This isn't total insurance, of course — you'll still lose all the data on your hard drive, which could cost you plenty — but it is a good indication of the manufacturer's confidence in their product.
If you're interested in learning more about these issues and finding out all the ways surge protection technology can fail, check out some of the sites listed in the links section below. Surprisingly, surge protectors are an extremely controversial piece of technology, and they have sparked a great deal of debate on the Web.
What is Joules and Joules Rating in Surge Protectors?
If you have never owned a surge protector before, it is very unlikely that you will know what Joules is? Joules is a unit measurement of energy (Watt-seconds).
For example, 400 joules is like leaving a 400-watt vacuum cleaner on for one second.
Joules rating is widely known as energy absorption rating, which is the amount of energy (power) a surge protector can absorb before it stops working (as in protecting your devices against power surges).
The amount of Joules inside a power surge suppressor decreases every time it takes a "blow" from power surges from lightning strikes or transients.
Understanding Surge Protectors
So how does a surge protector help?
Your surge protectors can absorb the spike of power created during a power surge. But without the right clamping voltage or joule rating, your surge protector will do next to nothing for you.
That's why it's essential to understand how surge protectors work. If you buy the wrong one, all you're doing is wasting your money.
Clamping Voltage
Clamping voltage is the amount of voltage it takes to gets the surge protection to kick in—the lower the voltage, the better the protection.
It doesn't matter how many joules your surge protector has. If it has a high clamping voltage, even a small power surge can still damage your devices.
Many average surge protectors have a clamping voltage of 330 volts. You shouldn't buy anything with a higher voltage than this.
Joules
The joule rating of your surge protector tells you how much energy dissipation your surge protection has.
But what does this mean?
The joule rating refers to how much energy your surge protector can absorb. In this case, a higher rating equals better protection.
A surge protector with a rating of 1,000 joules will last longer than a surge protector with a rating of 500 joules.
How Many Surge Protector Joules Do I Need?
The amount of surge protector joules you need will vary depending on what type of devices you're trying to protect. Small devices don't need a lot of protection, but you'll want more joules if you just bought a $1,500 laptop.
Here's a basic joule rating guide that'll help you figure out what type of protection you need.
500 to 1,000 Joules
Unless you're protecting small devices that don't store any critical data, you'll want to avoid joule ratings under 1,000. However, a lower rating is sufficient if you're protecting things like blenders or table lamps.
These surge protectors are small so that you can tuck them behind furniture or other items without much hassle. They're also flexible to use just about anywhere, from a home office to the kitchen counter, because of their size.
A surge protector with a small joule rating will also be the most affordable option out there. If you're on a tight budget and only have small devices, this surge protector might be the right choice for you.
1,000 to 2,000 Joules
A surge protector with this rating will be able to handle small electronics and other office equipment.
If you're trying to protect things like cell phones, basic laptops, printers, routers, and copiers, you'll want a surge protector with a rating between 1,000 and 2,000 joules.
This rating is also large enough for your power tools and other building appliances.
2,000 to 3,000 Joules
If you have expensive devices or devices that hold sensitive information, you should get a surge protector with over 2,000 joules.
This includes things like gaming consoles, home theater equipment, and computers. Businesses that have customer information or financial documents on their computers will need one of these surge protectors.
Do You Need High-End Surge Protection Devices?
According to Credence Research, the surge protection market is expected to reach 3.15 Billion by 2022, and that means that more people are expected to invest in better surge protection systems, thanks to the continuous emergence of high end electrical and home appliances like home theaters, LCD TVs, PCs and so on.
If you need surge protectors capable of protecting the entire house, you may want to check out our reviews of whole house surge protection brands and models.
Suppose you are like me, who have invested thousands of dollars into high-end electronic devices and kitchen appliances. In that case, I am sure you will want to invest in a reliable surge suppression system with high joules rating that is able to protect all of your treasured electronic and electrical investments.